Follow
Verified
Dallas' best dance classes for Swing and Lindy Hop for over 15 years!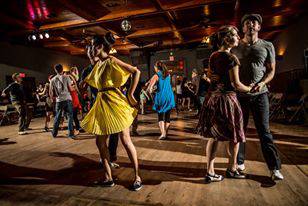 Whether you're getting ready for a special event, looking for a fun way to get in shape or want to make new friends, learning to swing dance is a great way to do it. We also teach Charleston, Balboa, Sunset Shuffle and a few ballroom dance classes!
Tweet
Latest News from The Rhythm Room
The Rhythm Room hasn't posted any news/notifications yet.
Follow The Rhythm Room to get school's updates.